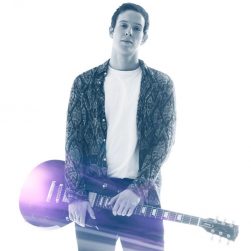 D3LTA is a talented musician, an inspiring songwriter and a singer that sings from the soul.
D3LTA is half British / half Greek.
Born in Athens, Greece, he grew up listening to diverse artists ranging from David Bowie to Queen and even Simon and Garfunkel. At the age of 17, he moved to London, UK where he showed early promise as a musical talent. Having performed at venues all across the UK he honed his skills as a performer and dedicated his time creating music.
After returning to Greece, D3LTA drew the attention of media and producers with his songwriting talent.
Since October 2018, D3LTA is a member of the Universal Music Group, the world's leading music company.
On October 2018, D3LTA released his first single "Silent Revolution" with an impressive music video!
D3LTA, always believing in the sustaining power of music, is anticipating to share his music with the world.
On social
Digital partners